On Friday, April 27, 2018, the Birchwood City – Clearview Manor Community was the official site for 2018 Arbor Day festivities. A total of 25 trees were planted around the Birchwood City recreation center. Prince George's County Officials, as well as BCCA representatives, were on-site planting trees along with additional volunteers.
Our very own Sharon R. Sims, Birchwood/Clearview Sustainable/Oxon Hill TNI Advocate, was presented with an Arbor Day proclamation.
What is Arbor Day – According to www.arborday.org, Arbor Day is a national day of observance to celebrate the importance of trees, as well as educating the community on the planting and caring of trees.
Arbor Day 2018 Native Trees
6 – Acer rubrum (Red Maple)
6 – Amelanchier canadensis (Serviceberry)
1 – Betula nigra (River Birch)
6 – Cercis canadensis (Eastern Redbud)
1 – Magnolia grandiflora (Southern Magnolia) CEREMONIAL TREE
2 – Quercus phellos (Willow Oak)
3 – Quercus rubra (Northern Red Oak)
Please watch the video below to see Arbor Day in action at Birchwood City Park
References:
(2018). Arborday.org. Retrieved 14 May 2018, from https://www.arborday.org/celebrate/documents/learn-more.pdf
Prince George's County, MD. (2018). Prince George's County, MD. Retrieved 14 May 2018, from https://www.princegeorgescountymd.gov/CivicAlerts.aspx?AID=1180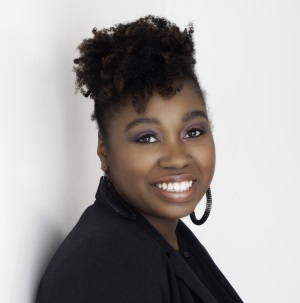 Felicia Pratt holds a Masters degree in Communication Management from USC Annenberg School of Communication. She currently works for USC in their Washington, DC Office and serves on the executive board as the Communications Chair for the Birchwood Clearview Community Association.